Discover more from Dispatches from Daily Life
Writing coach Jena Schwartz offers readers fierce encouragement for writing + life in the form of poetry, personal essays, and opportunities to write, reflect, and grow together.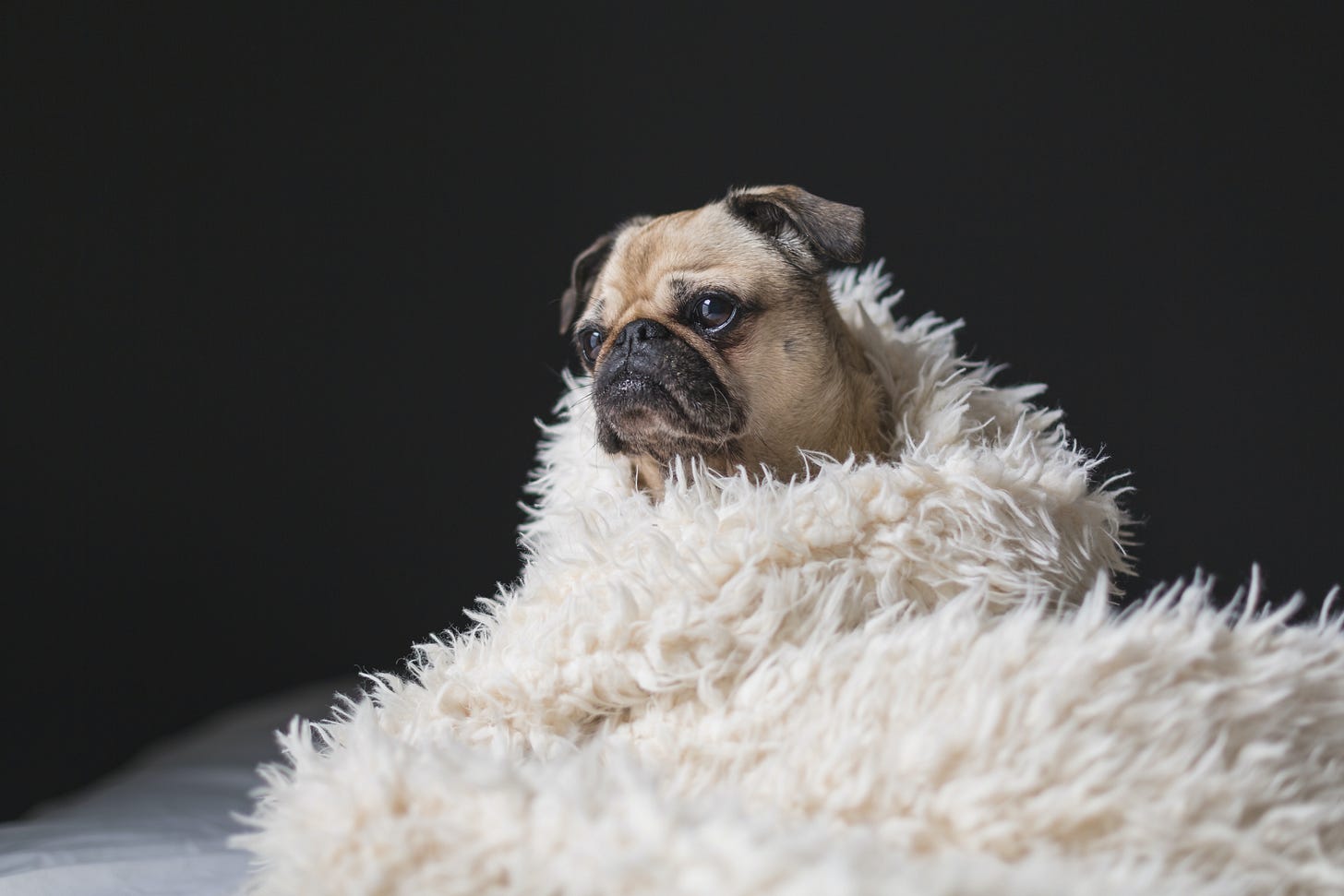 Nearly two weeks after my first positive Covid test, I'm quarantining again for the second time thanks to a Paxlovid rebound case (0/10 recommend). But my Tuesday Ebb & Flow group met today (I had canceled last week), and writing together and hearing everyone's words was lovely. I thought I'd share the poem I wrote.
---
Also a reminder to get your 49% discount on Getting Words on the Page! If you keep thinking, maybe now's the time… well, NOW'S THE TIME!
The coupon code is GRATITUDE49.
Your future self will thank you!
---
SERIOUS FOLLY
Starting here, what do you want to remember?*
How any attempt to rush your healing always backfired,
until finally, you learned to move at the pace
of the seasons, the body pulling you back
into another dream.

How nor could you rush someone else's healing – 
especially someone you loved,
and this, too, humbled you.

Do you want to remember life's little absurdities,
like how the sink sprung a leak
and you found black mold the same day
as the diagnosis & the deadline,
like how you fell for the scam
even though it practically screamed
TOO GOOD TO BE TRUE,
how a few days later, you found out
the hard way Dr. Bronner's all-in-one peppermint bar
may not be ideal to use on all the body parts?
Do you want to remember
the times you let other people down
or how for every one of those,
the tenfold that you showed up?
I choose the way you can smell the sun
on fall days warm enough to open
to sliding glass doors,
and the miracle of sleeping
through the night at any age,
the blessing of having enough in this moment
rather than the fears of what could happen tomorrow.
I choose hearing the front door open
and knowing it's you, alive and well,
clomping into the kitchen
bearing Dayquil and rapid tests,
and the little things that are big things
and all the ways it could be so much worse.
Starting here, I want to remember resilience,
mine and yours, ours together,
and so on and so forth ad infinitum.

I want to remember to shake my head
at how entangled I can become
in each passing thought.

I want – when the fog clears – 
to admire the spread of the valley below,
river winding and leaves turning,
how nature holds us even as she groans
under the weight of our mistreatment.
I want to remember, starting here,
that I would trade everything
for another hug, another day, a chance
to say, hello, my friend, you're doing great.
Starting today, let me breathe
in the October air – 
giving thanks for the richness of fall
and the fact that I can inhale at all.
Such serious business, this being human.
And also so much folly.
---
*Inspired by the first line of William Stafford's poem, You Reading This, Be Ready
---
Things that made me laugh today:
Tiktok failed to load.
Enable 3rd party cookies or use another browser
---